ICD-9-CM to ICD-10-CM/PCS Medical Coding System - Online Training School
Medical coding careers now depend on knowledge and certification in the ICD-10-CM/PCS medical coding program. Our course in ICD-10-CM/PCS has it covered! What's the difference in ICD-9 and ICD-10? See below for more information.
In March, 2014, our medical coding world was rocked with 2 huge events that came within 3 days of each other. We had the delay of ICD-10 and temporary halt of the opportunity to sit for the CCS exam.
Andrews students have the right options in place. Our ICD-10-CM/PCS students have an optional ICD-9-CM module available to them. That means our graduates will be doubly marketable. It's a win/win situation for Andrews graduates.
In addition, our Andrews School coding program is flexible enough to adapt to those who are already CPC certified and are now looking for preparation for the CCS exam. For more information, write andi@andrewsschool.com to see how we can take what you already know and add what you need to become a CCS.
On October 1, 2015, the new ICD-10 compliance date, the American healthcare system is scheduled to finally transition from the old ICD-9-CM medical coding version to the more expanded and comprehensive ICD-10-CM/PCS medical coding system. It will be an extra advantage to also know the "old" system, ICD-9.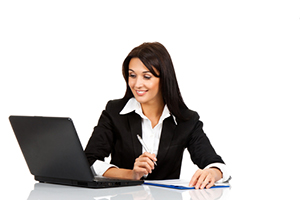 ICD-10-CM is diagnostic coding. It will have more digits, which will make it possible for the codes to be more specific. For example, instead of just selecting a code that pertains to a knee, the coder will be able to specify the left knee or the right knee. ICD-10-PCS is procedural coding. It requires more documentation and extra detail than the current ICD-9-CM coding. There will be a greater need for knowledge of anatomy with these codes. Exact locations within the body where the procedure was done will be required in order to select the right codes. Information such as which instruments were used to perform the procedure will be needed, not just that the procedure was done.
Our Medical Coding course is a good choice for students who are just starting a study of medical coding, with or without past medical education or work experience as a medical coder. It prepares you for certification with both AHIMA (CCS exam) and AAPC (CPC exam) and covers ICD-10-CM, ICD-10-PCS, CPT, and HCPCS coding.
Medical code books and coding textbooks are included in the cost of the course.
If you are already a health professional, please see our ICD-10-CM/PCS Transition course, which is appropriate for all AHIMA and AAPC-certified professionals, physicians, nurses, and other healthcare professionals, working coders, and graduates of coding programs. It is designed to be used in preparation for certification exams containing ICD-10-CM/PCS such as those in coding, the RHIA, RHIT, and other specialties. AHIMA CEUs will be awarded after successful completion of the course.
Our programs use a balanced approach to the academic and practical aspects of medical coding. Books and materials are included with the enrollment fee.
Call us to discuss your career options. 405-721-3555 or write linda@andrewsschool.com if you prefer.