<! –– End of Headder -->

Medical coding is not the same thing is medical billing. Many people lump them together as one career, but they are actually two separate careers.

We prepare our students for professional medical coding certification exams in Certified Coding Specialist (CCS) through AHIMA and Certified Professional Coder (CPC) through AAPC. The Andrews School recommends that our graduates obtain both credentials as soon as they can following course graduation in order to increase medical coding job options. Many of our new graduates are working from home as medical coders, some even in their first medical coding job. Let us help you reach the goal you have set for yourself, whether that goal is to work on-site or at home as a professional medical coder.

The Andrews School Medical Coding program includes training in ICD-10, the ICD-10-CM/PCS classification systems as well as CPT and HCPCS.

Important Note: Medical code books, medical coding textbooks, and other materials for the medical coding program are included in the cost of the course.

The Andrews School Medical Coding program facilitates learning by:
- Structuring coding as the foundation and focus of each module throughout the course, from the very beginning to the end.
- Integrating coding, medical language, and the basic sciences in carefully planned lessons so that students begin using what they are learning right away.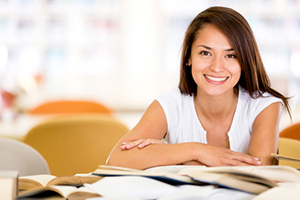 - Emphasizing faculty interaction and instruction to facilitate mastery of concepts and accuracy in coding.

Some of the benefits of the Andrews program include:
- Structured assistance in developing scheduling and pacing skills in a production coding environment.
- Hard-copy, industry-standard texts are provided.
- Minimal technological requirements.
- Emphasis on research, reference, and self-learning skill development to enable successful work and advancement in the coding field.
- Inpatient and outpatient ICD-10 coding are taught as separate modules, enabling students to grasp the distinction between the two.

Medical Language/Anatomy and Physiology
A comprehensive study of the structure and use of medical language, including prefixes, suffixes, word roots, and combining forms. Emphasis is on learning to accurately spell, pronounce, and define medical terms pertaining to human anatomy, major disease processes, diagnostic and therapeutic procedures, laboratory tests, abbreviations, and drugs. Students will develop the ability to recognize and use medical terms, as well as the ability to use printed and online medical references such as medical dictionaries.

Pathophysiology
A study of the disease processes affecting the human body, using an integrated approach including the study of causes, diagnosis, and treatment. Emphasis is on developing a knowledge base sufficient to allow the practicing coder to meet the increased requirements of ICD-10.

Pharmacotherapy
A study of the drugs used in treatment of human disease, emphasizing mode of action, including absorption, distribution, metabolism, and excretion. This unit includes laws and regulations, drug classifications, methods of administration, and dosage calculations.

Healthcare Data Content & Structure
An introduction to the purpose, structure and content of medical records used in inpatient, outpatient, and alternative care settings. Examines medical record storage, numbering and filing systems, data collection, indexes and registers. Provides an overview of the legal aspects of health information, including state and federal law, confidentiality of information, the HIPAA privacy and security provisions, and requirements for release of protected health information.

Reimbursement Methodologies
A study of reimbursement and payment systems for all types of healthcare systems and managed care. Includes prospective payment systems, charge master maintenance, DRGs, APCs, ASC Groups, RBRVS, third-party payers, EOB, Quality Improvement Organizations, managed care/capitation, and compliance. Covers billing and insurance procedures, contracts, and regulatory requirements, coding and claims processing for health plans, medical office management software, submission of paper and electronic claims, auditing and monitoring the coding process, and identification of fraudulent billing practices.

Diagnosis Coding for Physician Services
An introductory study of the ICD-10-CM diagnosis coding system with a focus on physician services coding. Emphasis is on developing a thorough grounding in the content and use of the ICD-10-CM code book, including Official Coding Guidelines and Coding Conventions, as well as on study of medical conditions and their coding. Through close instructor interaction, students develop the ability to recognize when physician query is necessary and they are encouraged and guided toward achieving at least 95% accuracy in code selection. This unit also includes an introduction to professional ethics and responsibilities, the DSM-V code set, and other code sets commonly used in healthcare settings.

Procedure Coding for Physician Services – CPT & HCPCS
A study of the Current Procedural Terminology (CPT-4) and HCPCS code sets for physician services, including guidelines and rules. Students study the indications for and techniques employed in major medical and surgical procedures, diagnostic tests, and laboratory tests. This unit includes a discussion of professional ethics and responsibilities pertaining to submission of procedure codes for reimbursement. Through close instructor interaction, students develop the ability to recognize when physician query is necessary and they are encouraged and guided toward achieving at least 95% accuracy in code selection.

Intermediate Procedure & Diagnosis Coding
Case studies and more complex code assignments with ICD-10-CM, CPT, and HCPCS for both inpatient and outpatient services. Includes RBRVS, APCs, ASC, and professional fee scenarios. Focus on 95% accuracy and recognition of the need to query the physician continues.

Procedure & Diagnosis Coding for Inpatient Services
A study of the ICD-10-CM and ICD-10-PCS coding systems with a focus on inpatient coding rules and scenarios. Emphasis is on expanding knowledge of the ICD-10-CM code book with a study of diseases and conditions typically encountered in hospital situations, on correct sequencing, and on procedural coding using ICD-10-PCS code set. The unit covers Prospective Payment Systems (DRGs, RUGs, etc.). Through close instructor interaction, students develop the ability to recognize when physician query is necessary and they are encouraged and guided toward achieving at least 95% accuracy in code selection.

Clinical Practice Simulation
This unit provides coding practice similar to what would be experienced in a variety of healthcare settings. Emphasis is on maintaining accuracy while developing speed in the coding process.

Call us for more information. When you call, please let us know whether you heard about us from a medical coder employer, one of our successful graduates, or an online search. Call 405-721-3560 or write linda@andrewsschool.com so we can help you get your medical coding career started as soon as possible.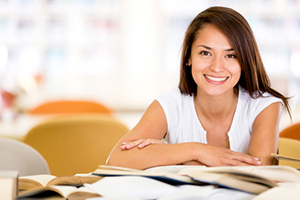 <! –– Start of footer -->