<! –– End of Headder -->

People often confuse medical billing with coding or consider both the same career. They are two separate careers, usually done by different people in completely separate sections of a hospital, clinic, or doctor's office. In a very small office, one person may do almost everything, of course.

Graduates of The Andrews School online training program for medical coders work in many different medical coding situations. Some work in hospitals, others in clinics and physician offices. Medical insurance companies hire medical coders. So do nursing homes and medical practice billing services. The duties vary according to the type facility and the level of credentials of the medical coder. The Andrews School training program prepares coders to the highest level of professional coding credentials so they are eligible to apply for medical coding jobs in any of those medical environments.

Medical coders read a patient's medical chart and analyze it, determining the patient's diagnoses and any procedures performed. They then categorize those diagnoses and procedures according to a national classification system, assigning a specific numeric or alphanumeric code to each diagnosis or procedure.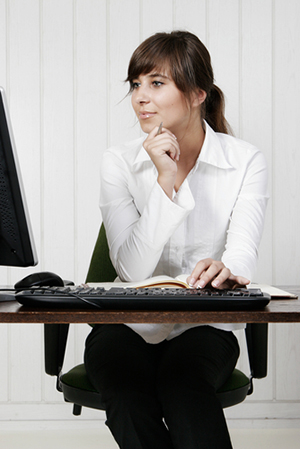 In other words, a medical coder translates the documents in a patient's chart into codes. The coding professional is an invaluable part of the healthcare team and often serves as a resource person for physicians, administrators, and other allied health providers for information on documentation, regulations, reimbursement, and data collection.
On a given day, coders might use computer software to code, fill in the blanks in handwritten notes, or work with some combination of paper and digital files. Each hospital, clinic, or physician's office does it a little differently.
In order to accurately read a patient's chart and document the information within, a professional coder must have an extensive knowledge of anatomy and physiology, disease processes, pharmacology, the different classification systems, and more.
The Andrews School Medical Coding program includes training in ICD-10-CM/PCS classification systems as well as CPT and HCPCS.
<! –– Start of footer -->