<! –– End of Headder -->

Certified Coding Specialist training online

Medical coding certification is necessary for a successful career in medical coding. We believe that so strongly that we have designed our medical coding program to prepare students for those exams. No medical coding school can provide certification, because that can only be achieved by national testing through two organizations: American Health Information Management Association (AHIMA) and American Academy of Professional Coders (AAPC).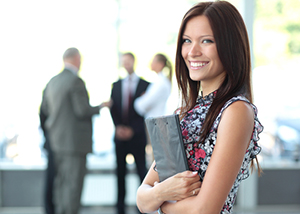 AHIMA offers many credentials, including the Certified Coding Specialist (CCS) and/or Certified Coding Specialist - Physician-based (CCS-P). We encourage our graduates to take the CCS as soon as possible upon completion of our program. The Certified Coding Associate (CCA) is just not enough. Employers tell us they don't have time to teach. They aren't schools. The CCA is an introductory credential, but an inadequate preparation for a real coding situation. However, if a graduate has a CCS credential, "Then we'd have to take a look at them" in consideration of a medical coding job.
AAPC provides several credentials including Certified Professional Coder (CPC), Certified Outpatient Coder (COC), and Certified Professional Biller (CPB). We encourage our coding students to take the CPC.
The Andrews School Medical Coding program includes training in ICD-10-CM/PCS classification systems as well as CPT and HCPCS.
Job Placement
Medical coders are employed by hospitals, clinics, physicians' offices, health maintenance organizations (HMOs), mental health care facilities, nursing homes, insurance companies, consulting firms, health data organizations and information system vendors. The more education and highest level of credentials you have, the more employment options you will have available. The Andrews School prepares medical coding students at the highest level of professional coding credentials. Let us help you get your medical coding career started. Call today, 405-721-3555.
We hope you will choose The Andrews School for your medical coding training.
Important Note: Medical code books, medical coding textbooks, and other materials for the medical coding program are included in the cost of the course.
Call or e-mail us today for more information about medical coding as a career. 405-721-3560. linda@andrewsschool.com
When you write or call, let us know how you heard about us. We'd like to know if you were referred by an employer of professional medical coders, one of our successful graduates, or an online search. <! –– Start of footer -->