Remote Jobs for Certified Medical Coders - Train Online to Work at Home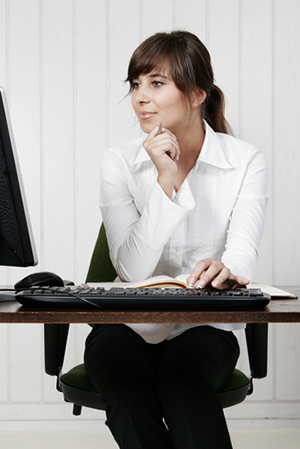 Medical coders often work online from home as remote medical coding professionals. It's been that way for years. In the past though, the hospitals and clinics wanted the coders to work on-site for a few months up to several years before working from home. That is now changing, but it depends on the quality of your medical coding education. The Andrews School is now watching some of our new graduates work at home as their first coding job, with no prior work experience. At first I thought it was because they had both CPC and CCS credentials, which many of our graduates do have. That turned out not to be the case. The employers are testing coding applicants and allowing them to work at home based on the results of their coding tests. The key then is to get a solid medical coding education so you can pass both medical coding certification exams and employer coding tests, and have more job options available to you. Most medical coding courses don't teach to that level. They aren't designed to do that. It isn't their purpose. Most are intended to be more of an "Introduction to Medical Coding" rather than a course that teaches coding at the professional level. That's why often the graduates of those coding courses are unable to find jobs. The Andrews School Medical Coding program teaches to the level of the Certified Coding Specialist (CCS) as well as the Certified Professional Coder (CPC). This is the most effective medical coding training strategy to get your coding career started the right way, even from home if that's your goal.
The Andrews School medical coding program includes ICD-10, the ICD-10-CM/PCS classification systems, as well as CPT and HCPCS.
Medical code books and coding textbooks are included in the cost of the course.
We would love to help you meet the goals you have set for your new medical coding career!
A Personal Message About Work-at-home Jobs for Medical Coders and Medical Transcriptionists
By Linda Andrews, Director
The Andrews School

I used to get all bent out of shape when someone told me they wanted to work from home. Others still have that negative opinion. I get it! I really do understand. The visions of a person sitting there in her pajamas working while holding a 2-year-old child were just too vivid. Over the years I've learned a few things. I've talked with hundreds of people who had very solid reasons for working from home. Not only that, but now I have a different attitude about it entirely. I now think it's perfectly fine to find a work-at-home job just because that's what you want to do.
Previously medical transcription was one of the few legitimate work-at-home professions. Now we're seeing professional coders doing very well in their medical coding careers, getting promotions, making excellent salaries, all while working from home. At a time when it's just one crisis after another, I think it's a very refreshing idea to be able to do your work from home. You don't have to face problems with traffic, parking spaces, bad weather, flu epidemics, or in some cases childcare. You might have to hire someone to oversee your children while you work, but you are there when you are needed. I don't have a problem with any of that. It sounds very smart to me. I only wish those opportunities had been available to me early in my career.