Are You Ready for ICD-10? ICD-10-CM/PCS Online Training
The Andrews School Medical Coding program includes training in ICD-10, the ICD-10-CM/PCS classification systems as well as CPT and HCPCS. This is a great time to learn Medical Coding, partly due to some important changes in the medical coding industry, including the transition from ICD-9-CM to ICD-10-CM/PCS.
Our Andrews School coding program is flexible enough to adapt to those who are already CPC certified and are now looking for preparation for the CCS exam. For more information, write andi@andrewsschool.com to see how we can take what you already know and add what you need to become a CCS.
In March, 2014, our medical coding world was rocked with 2 huge events that came within 3 days of each other. We had the delay of ICD-10 and temporary halt of the opportunity to sit for the CCS exam. Andrews students have the right options in place to weather this storm. ICD-9-CM graduates have the ICD-10 Transition (2-month) course. Current ICD-10-CM/PCS students have an optional ICD-9-CM module available to them. That means our graduates will be doubly marketable. It's a win/win situation for Andrews graduates
If you are doing an internet search for ICD-10, chances are you already know a thing or two about medical coding. If you are new to medical coding or if you aren't at the level required for CCS credentials, I would suggest that you start at our Medical Coding section www.andrewsschool.com/coding for now. If you are already a working coder, you are in the right place to learn how you can enhance your medical coding career.
We offer training in ICD-10, the ICD-10-CM/PCS classification systems, for health professionals, working coders, or those new to medical coding. We have a course that will meet your medical coding career needs, online from the comfort of your own home. If your goal is to pass professional credentials exams, we can help you meet that goal.
AHIMA CEUs will be provided after successful completion of the course, as described below.
Your future medical coding career options depend on your training in ICD-10-CM/PCS Medical Coding! Our ICD-10-CM/PCS course has it covered so you can pass employer coding tests as well as CCS exams through AHIMA.
On October 1, 2014, the American healthcare system will finally transition from the old ICD-9-CM medical coding version to the more expanded and comprehensive ICD-10-CM/PCS medical coding system.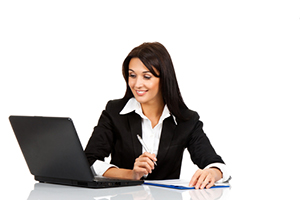 Many seasoned medical coders have said that they would rather take early retirement than make the switch. There won't be enough new credentialed medical coding graduates to fill the gap. While it does require additional continuing education, experienced coding specialists don't need to fear. It's time to dive in and get it done. Medical coding department professionals are beginning to scramble to prepare to meet this critical deadline.
My opinion is, with the increased specificity there will be less ambiguity with coding, making it easier to know when you have the correct code. Our graduates have the advantage of being confident in the codes they choose, because they have been taught how they can "know" what they know. They also know when more information is needed before a code can be selected. That can be the difference between success and failure for a medical coder.
This is an exciting time for medical coders who choose to approach the transition as an opportunity for professional enhancement, a way to advance.
Our AHIMA-Approved ICD-10-CM/PCS Trainer will help smooth the way for you. She has already done research into the best way to assist coders in making the transition. We are using the best professional-level publications available. Books and materials are included in the $1,500 enrollment fee. Currently a total of 24 CEUs will be awarded upon completion of the course, according to AHIMA policy. Continuing education requirements and number of CEUs awarded are subject to change at the discretion of AHIMA.
Medical code books, medical coding textbooks, and other materials for the medical coding program are included in the cost of the course.
The sooner you start, the more time you will have to build your confidence with your skills. You'll be secure in your ability to make the transition on the day the change goes into effect.
Enroll now and let our staff guide you on this new and exciting professional coding adventure.
The course is designed to be completed in two months. It is possible to complete the program in less than two months. Our flexible scheduling makes a faster course completion possible for those who have more time to devote to their studies.
This course is intended for all AHIMA and AAPC-certified professionals, physicians, nurses, and other healthcare professionals, working coders, and graduates of coding programs. It is designed to be used in preparation for certification exams containing ICD-10-CM/PCS such as those in coding, the RHIA, RHIT, and other specialties.
Enrollment is limited to citizens of the United States and Canada as well as US Military stationed overseas.
We will need the following enrollment agreement filled out and submitted from you so you can get started as quickly as possible. We have continuing enrollment so you do not need to wait until a new semester or quarter begins. You may submit this information by email in a .pdf file to andi@andrewsschool.com or by mail to the school address below. This form will require your signature.
The Andrews School
5601 NW 72nd Street Ste. 167
Oklahoma City, OK 73132
ICD-10-CM/PCS for Certified Coders Enrollment Agreement
-The "Starting Date" on the first page is calculated to be 10 days after the date you sign and submit the enrollment agreement.
-The minimum down payment amount is $500.00. The monthly payment for this option is $100.00.
-The recommended down payment amount is $1,000.00. The monthly payment for this option is $50.00.
-If you are paying $1,500.00 in full at enrollment, write N/A in the monthly payment amount and monthly payment date sections. If you need help figuring your monthly payment amount for a different down payment, please contact the school for assistance before signing and submitting your enrollment agreement.
-The monthly payment date is exactly one month after the Starting Date listed on the first page.
Books and materials will not be shipped until a signed enrollment agreement is received and accepted by the school. A copy signed by a school official will be returned to you for your records.