<! –– End of Headder -->Linda Andrews, Director

The Andrews School

I used to get all bent out of shape when someone told me they wanted to work from home. The visions of a person sitting there in her pajamas working while holding a 2-year-old child were just too vivid.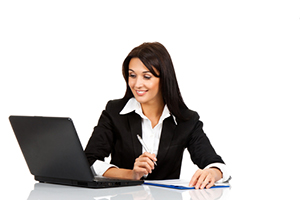 Over the years I've learned a few things. I've talked with hundreds of people who had very solid reasons for working from home. Not only that, but now I have a different attitude about it entirely. I now think it's perfectly fine to find a work-at-home job just because that's what you want to do.
We are seeing professional coders doing very well in their medical coding careers, getting promotions, making excellent salaries, all while working from home. At a time when it's just one crisis after another, I think it's a very refreshing idea to be able to do your work from home. You don't have to face problems with traffic, parking spaces, bad weather, flu epidemics, or in some cases childcare. You might have to hire someone to oversee your children while you work, but you are there when you are needed. I don't have a problem with any of that. It sounds very smart to me. I only wish those opportunities had been available to me early in my career.
See our web site for information about careers in medical coding, medical transcription, medical billing, and medical administrative assistant. WWW.ANDREWSSCHOOL.COM <! –– Start of footer -->