Your Future – Medical Administrative Assistant Salaries
Your salary as a Medical Administrative Assistant depends greatly on the size of the organization and the level of responsibility involved. The Bureau of Labor Statistics (BLS) www.bls.gov is an excellent resource to get a general idea about income possibilities.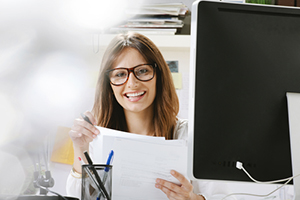 A Medical Administrative Assistant managing a large group practice will have complicated responsibilities and will make substantially more than those in a one-physician general practice. The salary for a Medical Administrative Assistant who is promoted over time into the high-status position of manager will be a matter of where they started from along with subsequent raises and increased responsibilities.
Books and materials for the medical administrative assistant program are included in the cost of the course.
Call or e-mail us today for more information or if you have any questions.