Medical Administrative Assistance Course - Online Training Program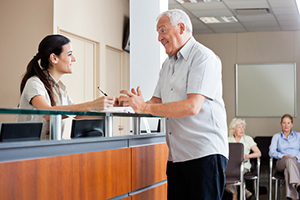 Medical Administrative Assistant may be the right career for you if you enjoy working with people, if you like to help others. If you've always wanted to be in a position to make things easier for others when they don't feel well, are scared or in pain, a medical office position may be just what you are looking for. There is frequent interaction with patients, physicians, co-workers, insurance companies, and product vendors. The Medical Administrative Assistant with a positive attitude and an effective skill set is able to make a significant contribution to the medical office. Our program is designed to help you build effective skills and an appropriate work style. All you need to bring is a teachable attitude and desire to succeed.
Books and materials for the medical administrative assistant program are included in the cost of the course.
Call or e-mail us today for more information or if you have any questions. When you do, please let us know how you heard about The Andrews School. Did you hear about us from a healthcare employer, a successful graduate, or a specific online search? 405-721-3555 or write linda@andrewsschool.com if you prefer.