Where Medical Administrative Assistants Work
In addition to jobs with the title "Administrative Medical Assistant", our graduates may use skills learned in this course to apply for jobs as Admitting Clerk, Billing Clerk, Claims Examiner, Health Insurance Specialist,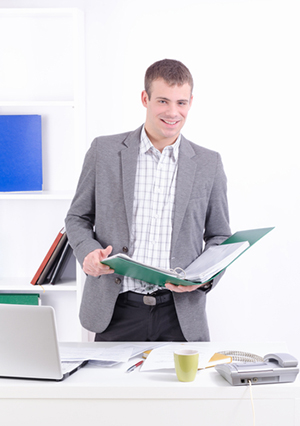 Insurance Claims Processor, Medical Front Office Assistant Medical Office Manager, Medical Office Specialist, Medical Records Clerk, Medical Reimbursement Specialist, Medical Secretary, Patient Representative, and others.
Administrative Medical Assistants work in a variety of medical offices, including:
Hospitals
Insurance Companies
Legal Offices Specializing in Medical Malpractice
Medical Billing Services
Medical Laboratories
Medical Offices and Group Practices
Medical Practice Insurance and Reimbursement Services
Medical Publishing Companies
Medical Research Labs
Medical Schools/Teaching Hospitals
Pharmacies
Dental Offices
Rehabilitation Clinics, both outpatient and inpatient
Veterinary Clinics
Call or e-mail us today for more information or if you have any questions. Call 405-721-3555 or write linda@andrewsschool.com if you prefer. When you do, please let us know how you heard about the Andrews School medical office career training programs.